Grow using the #1 platform for
Landscapers
Everything you need to do business – in the palm of your hands. Book customers, send invoices, and get paid – fast through your digital storefront.
Open your digital storefront in minutes
The best landscaping management software. Sign up for free in minutes. No credit card required. No tech skills need.

Get Paid Fast
For credit cards to text messages. We make it convenient for your customers to pay you — from anywhere

Message Customers
From Facebook to Thumbtack, all your messages in one platform. No more endless swiping.

Drive More Revenue
Our easy-to-use CRM tool helps you make sure your one-off clients turn into lifelong customers.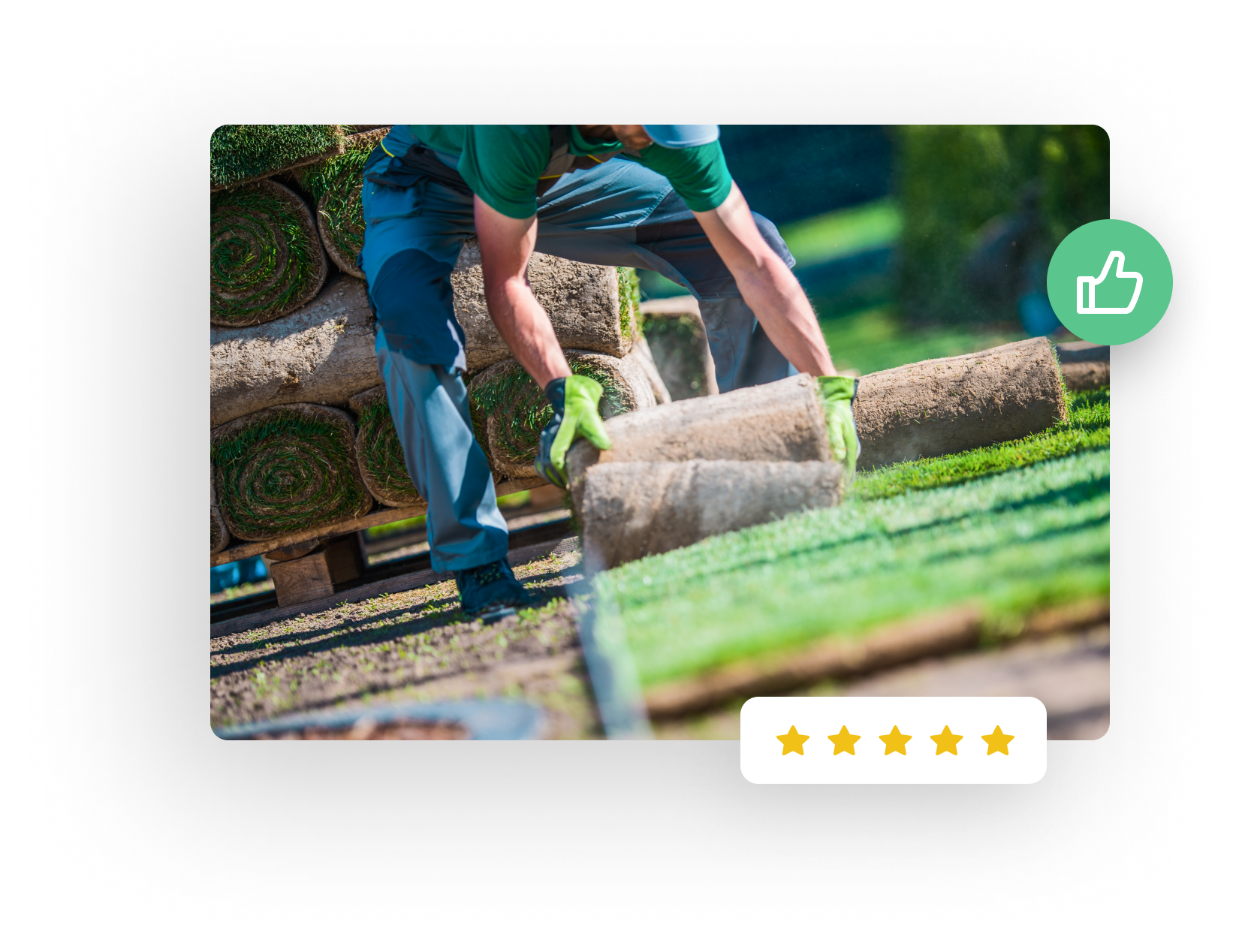 "GoSite makes running my business hassle-free. Getting paid is easy. It's clean. It's clear. And my customers don't have to be standing right in front of me to pay me."
Geoff Smith | Best Lawn Care, Anywhere
Get the best landscaping software