The partnership that provides the all-in-one small business solution
Finding and nurturing leads into paying customers is now easier than ever.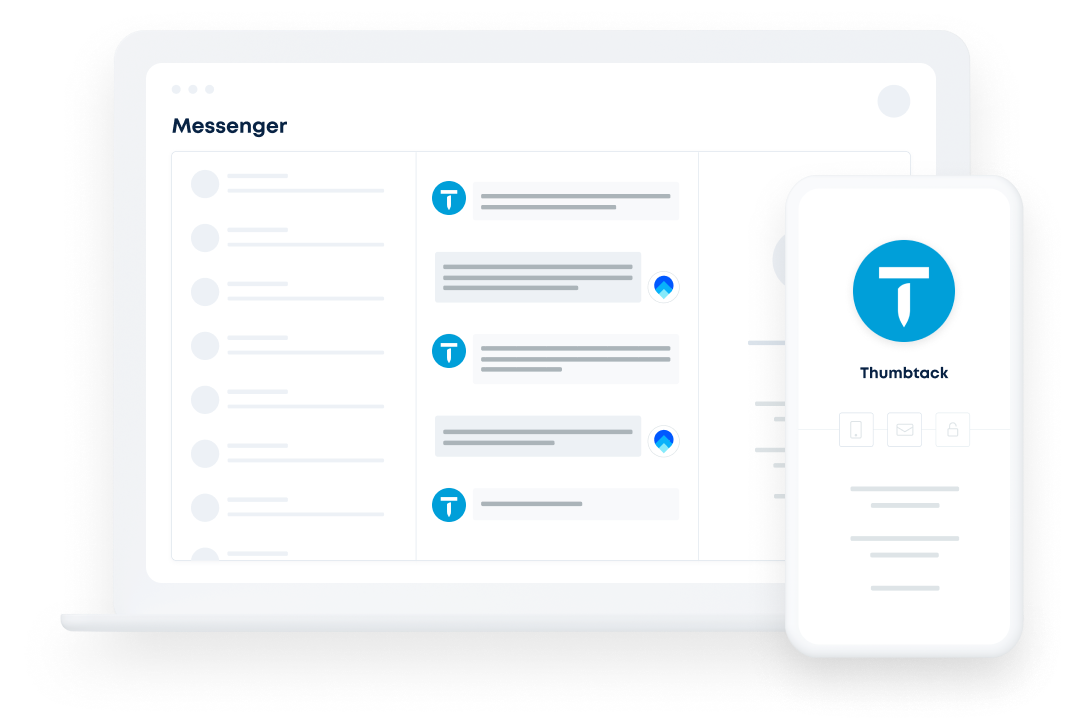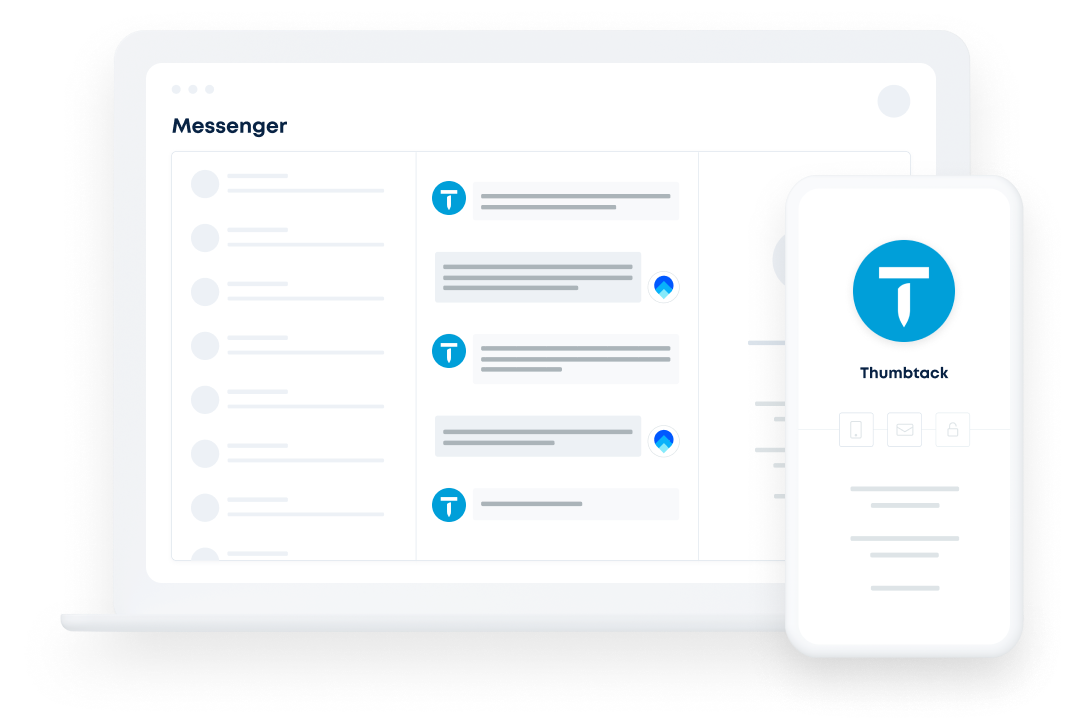 Combine the power of GoSite and Thumbtack to grow your business
Whether you currently use GoSite to digitally optimize your business or use Thumbtack to find leads, now you have a streamlined process to combine both.
As a GoSite customer, use Thumbtack to find local support, labor, projects, and get matched with the right leads.
As a Thumbtack customer, use GoSite to convert leads, send instant invoices, and optimize your digital storefront.
How it works:
Whenever you're matched with a lead on Thumbtack, it will be automatically entered into GoSite's Contact Hub. Once there, you'll be able to track, automate, and personalize all customer communications—from SMS messages to invoices and payments.